[et_pb_section admin_label="Section" global_module="9781″ transparent_background="off" allow_player_pause="off" inner_shadow="off" parallax="off" parallax_method="on" padding_mobile="off" make_fullwidth="off" use_custom_width="off" width_unit="off" make_equal="off" use_custom_gutter="off" fullwidth="on" specialty="off" disabled="off"][et_pb_fullwidth_post_title global_parent="9781″ admin_label="Fullwidth Post Title" title="on" meta="on" author="off" date="on" date_format="M j, Y" categories="on" comments="off" featured_image="on" featured_placement="above" parallax_effect="on" parallax_method="on" text_orientation="center" text_color="dark" text_background="off" text_bg_color="rgba(255,255,255,0.9)" title_all_caps="off" use_border_color="off" border_color="#ffffff" border_width="1px" border_style="solid" disabled="off"] [/et_pb_fullwidth_post_title][/et_pb_section][et_pb_section admin_label="section"][et_pb_row admin_label="row"][et_pb_column type="4_4″][et_pb_text admin_label="Text" background_layout="light" text_orientation="left" use_border_color="off" border_color="#ffffff" border_style="solid"]
Love fall? So do we! And if you're like us, you love bringing out all of the things that have been patiently waiting in storage for just this time of year. Things like chunky sweaters, warming drinks, and certain scents that just seem right during autumn.
That's why we've created these four new DIY blends—to celebrate fall!
Enjoy the sweetness of autumn with this light and breezy blend. Diffuse these oils together on warm fall days to invite a refreshing atmosphere to your home.
Spiced Cider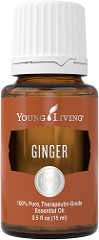 Nothing says fall like Thieves! Backed up with delicious-smelling Bergamot and Ginger, this blend smells like your favorite hot cider—but with none of the work.
Fall Romance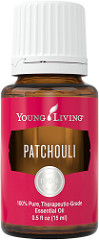 Romance knows no season, and this playful blend proves it. Diffuse this blend in the background of a candle-lit dinner to help set the mood.
Changing Leaves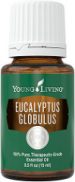 Bring Earth's signature scents inside the easy way! This blend combines the crisp aromas of the great outdoors without actually dragging in branches and leaves.
[/et_pb_text][/et_pb_column][/et_pb_row][/et_pb_section]